Montana Horseback Riding
The Bar W has developed an advanced and diverse equestrian program. As you may have already guessed the Bar W Guest Ranch is a horse oriented ranch with adiverse horseback riding program and some of the best training available anywhere.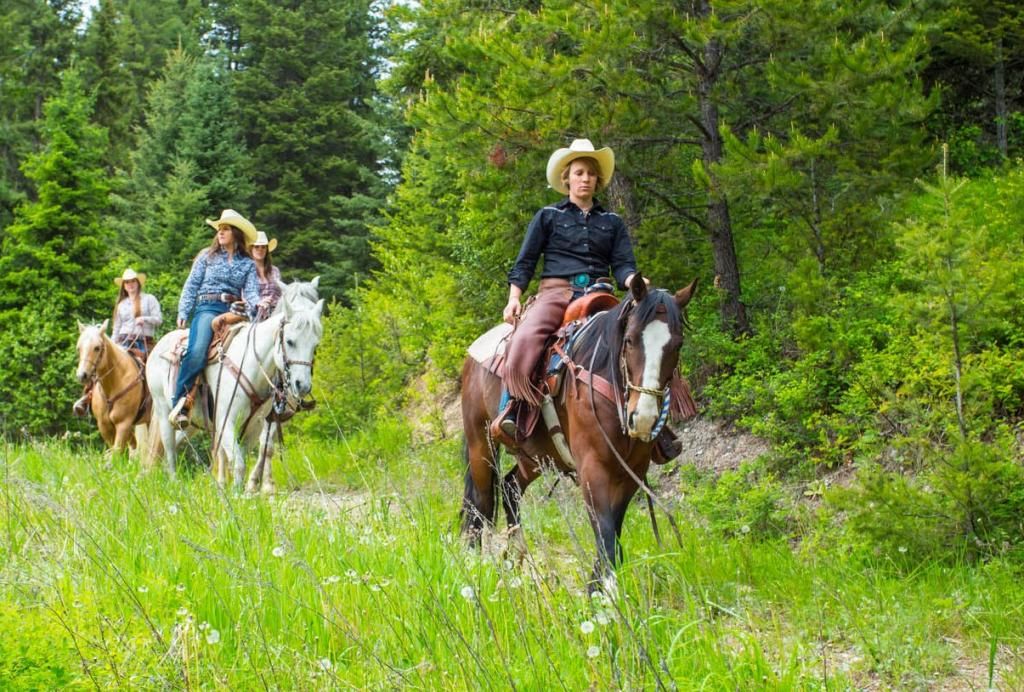 The Bar W offers exceptional horseback riding in the mountainous Montana terrain surrounding the ranch, the peaks of the Stryker Range, the open meadows of Swisher Lake and on our cattle drives on the wide open prairie of the Blackfeet Indian Reservation. This all is, in addition to our indoor and outdoor arenas. The Bar W is a horseman's dream.
In addition to the exciting and challenging ranch sorting and team penning in the arenas, some cattle work is also available on the ranch. And don't miss the guest rodeo with barrel racing, pole bending, stake race, and the keyhole race.
Your vacation on horseback will begin with the proper matching up of you and one of our sure footed ranch horses, followed by a morning session. The session is designed to help you begin to get your "seat." Emphasis is always placed on your safety and the welfare of the horse. That's the idea. By the end of the first morning you'll be getting ready to put on the miles.
We'll choose the horse for you to begin with and if it is a fit you can request it for the entire week. If you would like to see what else is available - we are happy to oblige.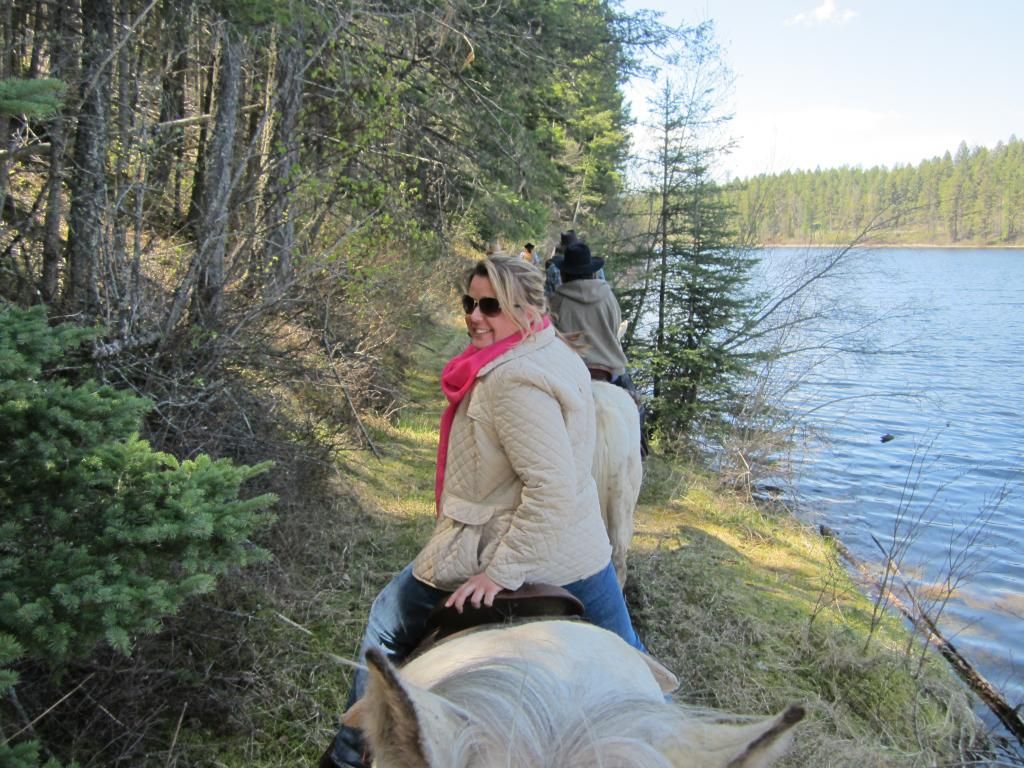 Horseback riding in the mountains is normally more deliberate with attention paid to moving up and down in elevation while keeping an eye open for wildlife and the next spectacular view of the mountains, lakes or valleys just ahead. Riding the meadows and pastures is generally a more aggressive, faster ride moving through more open country with a trot or a lope thrown in. We have many rides that are all day rides with lunch on the trail.
You'll begin to recognize names, like the Flathead, the Two Medicine, Stillwater Lake Koocanusa, Sunday Creek, and Swisher. Finally, if you find yourself on the cattle drive in the wide open prairie of the Blackfeet Reservation you'll think you've arrived at heaven on earth! There may be no other place quite like it on the face of this earth – there really are "purple mountains majesty." Furthermore, you'll be moving back in time to an era when life was difficult but simple. No cell phones, faxes, e-mails, or palm pilots. Just horses, cattle, mountains, grass, your cowboy and cowgirl compadres and you! Time will run a little slower, things will seem a little simpler, and every day will feel like Saturday.
Your horseback riding experience will last you a lifetime.